November has been shaping up to be a busy month here at ARMA. From demos at conventions to international tournaments there has been an event for just about everyone.
Online play
ARMA Club Nights continues to have good turn outs with 20 unique players so far this month battling it out to claim the Shuugi Hoarder title.

InDaJulz from WA jumps to a big lead following the 2nd session of the month but with 3 still to go the title is still up for grabs.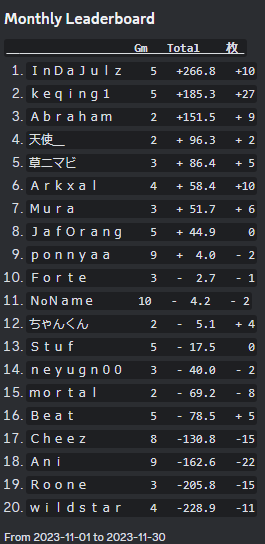 Mahjong at conventions
November seems to be a big month for conventions with friends of ARMA making appearances at Melbourne's Animanga Expo and Perth's Kaicon. Teaching and demoing mahjong for hours on end for a entire weekend can be an exhausting activity and we would like to thank the volunteers from the Melbourne and Perth communities for their time and dedication to spreading mahjong to the wider community.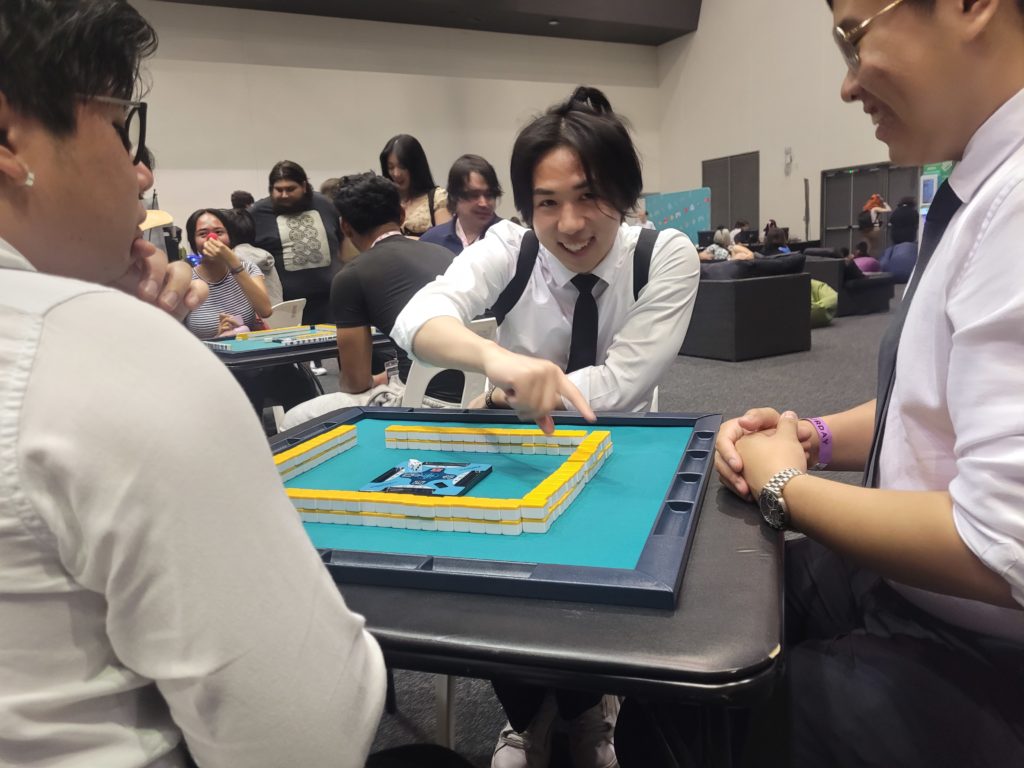 International/Competitive play
Over the past 2 weeks members from ARMA have represented Australia on the international stage in the Korean Mahjong League's annual International Online Riichi Mahjong Championship. With many new faces present the hopeful team unfortunately fell in the qualification stage finishing 15th of 24.

A big shoutout to our friends in New Zealand who fielded their first ever IORMC team placing 16th of 24.

Mura (4th overall) and JafOrang (34th overall) both advanced to the individual's tournament but both were eliminated in the round of 32.